Pebbletec finish helps to create a durable and luxurious pool finish offering a lifetime of inspiration and relaxation whether a new pool or a remodelling. We work and offer our services throughout Spain. If you need specialists, contact us.
With rounded pebbles of 3 mm the texture of the finish surface is smooth and pleasant, slip resistant and provides a natural appearance very suitable for walk-in entrances and in combination with natural rocks.
Pebbletec© can only be applied by Licensed Applicators to make
sure the result is an
unique pool strong interior, reliable and beautiful.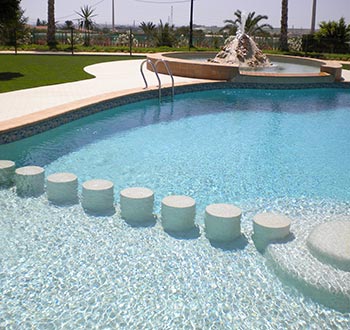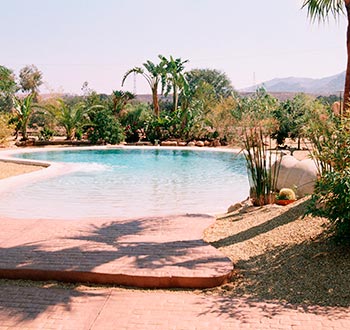 Do you wish to see our gallery?
Discover our pools for all kind of settings.